Jake Biggs's Nutrition Partners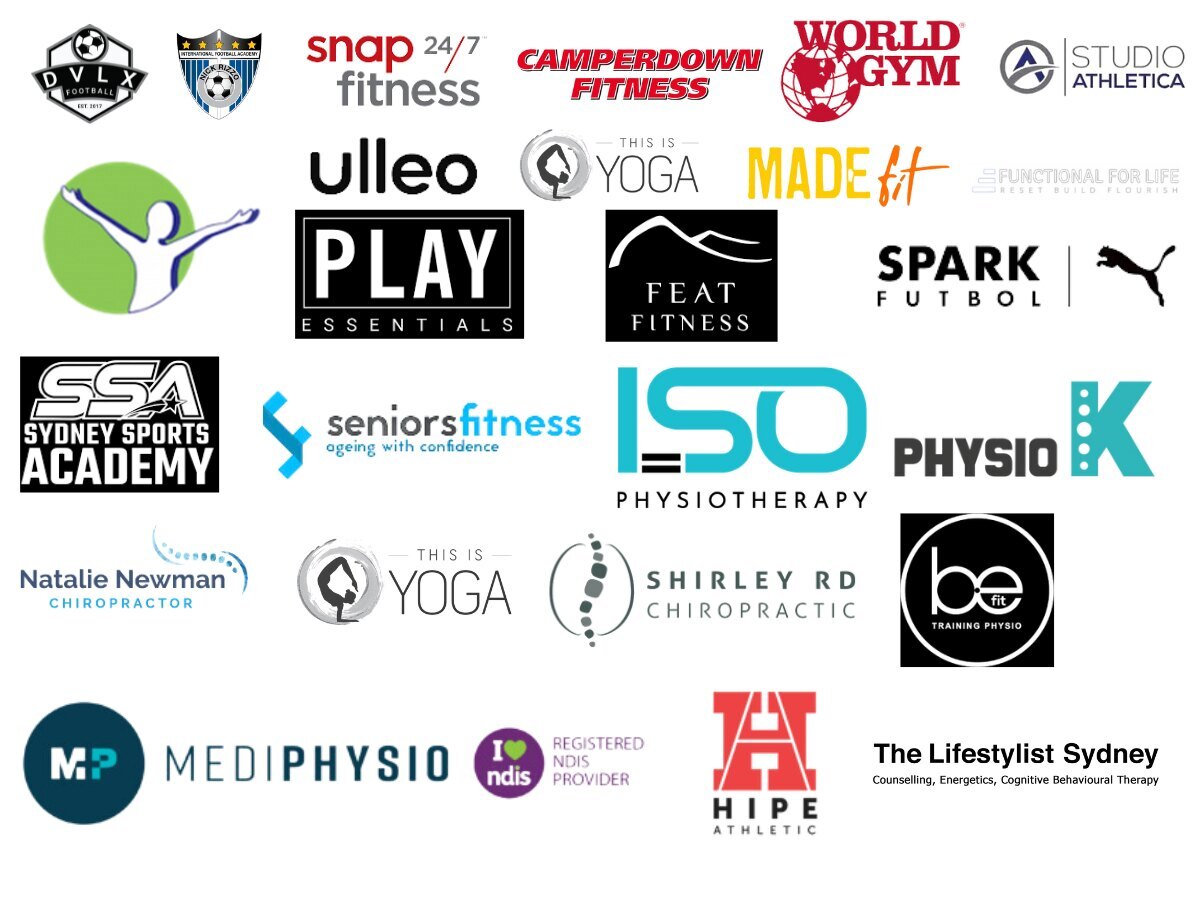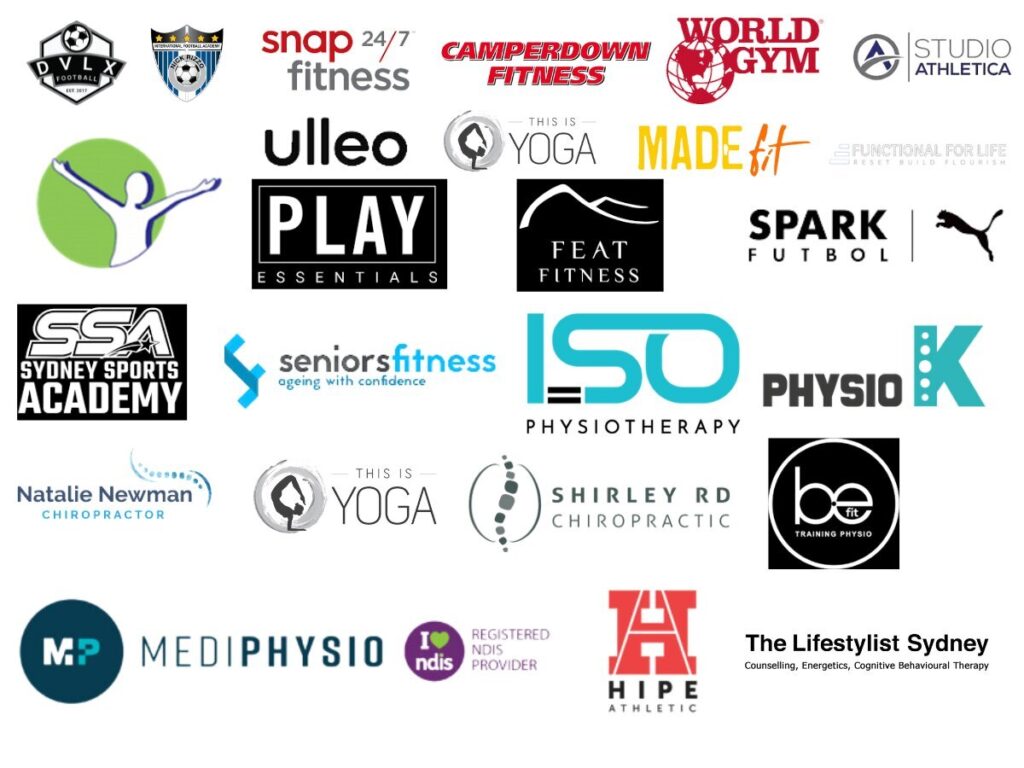 Jake's nutrition partners have entrusted him to be their senior head clinical and sports nutritionist in Sydney, Australia for their clients.
Jake's primary role is delivering personalised detailed treatment plans for optimal health, vitality, performance, recovery and achieving health based or body composition goals. Jake's nutrition partner's clients come from different demographics with various health and body composition goals and objectives.
Jake's nutrition partners understand the critical importance of daily nutrition and hydration intake and have put full trust in Jake to work with their clients to accelerate treatment goals and objectives.
Jake works collaboratively with each of his nutrition partners to ensure exceptional care is provided and that treatment goals are being met. Jake also performs engaging nutrition and health based presentations on specific health topics targeted for their client demographic. Get in touch with Jake Biggs today to work collectively together to optimise your clients goals. 
DVLX Football Academy
Sydney leading elite football academy in the Eastern Suburbs of Sydney, Australia. Helping kids become better footballers and confident elite athletes.
Nick Rizzo Football Academy
The aim of the Nick Rizzo International Football Academy is to train and nurture young players that are keen and committed to improve on all aspects of their football skills and sportsmanship. Specialised professional football programs shall be operated all year round; these programs shall enhance the development of young football players.
Snap 24/7 Fitness Zetand
Snap Fitness gyms offer 24-hour fitness with cardio and strength equipment, personal training, group fitness classes, and a supportive environment.
Camperdown Fitness
Camperdown Fitness is Sydney's premier gym. Located in Sydney's Inner West on over 3500 sq metres, our mission is simple: Keeping the Community Healthy.
World Gym Castlereagh
World Gym is an iconic, globally recognized gym brand with over four decades of experience helping people get fit, feel good, and live better. A serious gym for serious workouts, our sprawling gym floor offers the best in free weights, cardio equipment and strength training machines.
Studio Athletica
Studio Athletica is a private personal training studio located in Bondi Junction, serving and transforming clients throughout the Eastern Suburbs and across Sydney.
Active Seniors
Active Seniors was founded in 2006 by Dr Taylor Harrison. After a family friend suffered from a fall, he experienced firsthand how devastating this could be. The centre was initially established as a fall's prevention program and over the years our supportive community has evolved to help thousands of older adults achieve a better quality of life. 
Ulleo
Ulleo is at the forefront of reimagining how people learn. Ulleo's short courses are designed to inspire and empower students, providing them with contemporary industry-led content and insights.
This is Yoga
This Is Yoga offers classes in Vinyasa Flow and Yin Yoga. Practice in Clovelly & Randwick Studios in Sydney's Eastern Suburbs, Livestream or On Demand.
Made Fit
Led by Exercise Scientist, Fabio Ghiani, Made Fit links exercise and remedial therapy offering personal training sessions and remedial massage.
Functional For Life
Functional For Life delivers life-changing results at your convenience with a proven training system developed over 20 years. A mobile personal training platform in Melbourne, Sydney, Adelaide and Brisbane.
Play Essentials
A leading performance football studio developing specific tailored programs to make footballers faster, stronger, fitter and an improved mindset.
FEAT Fitness
FEAT Fitness are the outdoor experts. Training outdoors is different to the sterile and controlled indoor gym environment, and this is why so many people love it. With over 15 years of training people outdoors FEAT Fitness truly know how to make the most of our varied environment. FEAT workouts are Fun, Varied & Connected. 
Spark Futbol
Spark Futbol is a leading Sydney-based player-focused football development Academy, Methodology, and Program(s) for junior and youth players. When it comes to nurturing and developing the next crop of Aussie footballers, Spark Futbol exists to 'fill the gaps' in their individual development.
Sydney Sports Academy
Sydney Sports Academy is where athletes are made. Have a team of specialist coaches with over a decade of professional coaching experience. Sydney Sports Academy analyses athletes' strengths & weaknesses to show where the opportunities for growth are for athlete development.
Seniors Fitness
Seniors Fitness is a clinical gym-based exercise physiology clinic offering a diverse range of treatments for chronic injuries, diseases and illnesses for ages 55 years and above. Seniors Fitness guarantees that their clients provide High-Quality Service and Care and an Overall exciting, enjoyable and most of all comfortable place to work in for Optimal Health, and Wellness.
ISO Physiotherapy
ISO Physiotherapy offers a variety of physiotherapy services to assist in the treatment and management of injuries. ISO Physiotherapy physios are highly skilled in assessing and managing musculoskeletal conditions throughout the whole body such as the knee, shoulder, groin and ankle. Flexibility stretching programs are also available to prevent falls and improve balance! ISO Physiotherapy can assist with pre or post-operative needs, Workcover or ctp claim approvals as well as concussion management.
Physio K
Physio K provides physiotherapy, manual therapy, massage therapy and Dry Needling in the heart of Bondi Junction. With over 18 years of combined experience, Physio K are a highly qualified team of physiotherapists. Specialties musculoskeletal physiotherapy, manual therapy, sports physio and Dry Needling have been acquired in Australia and overseas (Belgium). Symptoms often treated are spine problems (low back pain, neck aches and whiplash, and many more), headaches and dizziness, sports injuries, and other musculoskeletal problems.
Natalie Newman Chiropractor
Chiropractic care tailored to your specific needs. Natalie can help you with, Back pain, Neck pain, Sciatica, Certain types of headaches, Shoulder pain, Elbow pain including tennis and golfer's elbow, Wrist pain including carpal tunnel, Hip pain, Knee pain, Ankle or foot pain including achilles tendonitis or plantar fasciitis.
This Is Yoga
This Is Yoga offers classes in Vinyasa Flow and Yin Yoga. Practice in Clovelly & Randwick Studios in Sydney's Eastern Suburbs, Livestream or On Demand.
Shirley Road Chiropractic
Shirley Rd Chiropractic was established in 1998 and has a wealth of experience in chiropractic and osteopathic services. Offering additional allied health services such as podiatry and kinesiology from qualified practitioners in those fields. See people who may have back pain, neck pain, headaches, sporting injuries and peripheral joint problems along with many other concerns. Shirley Road Chiropractic collaborates closely with local doctors and specialists and pride themselves on the relationships and word of mouth referrals that they receive from medical practitioners, allied health providers and patients alike.
Be Fit 
Befit Training Physiotherapy believes that there is a solution to every challenge. Befit Training Physiotherapy works with extremely high-level, professional athletes – and we work with everyday superheroes (Mums, Dads, and children) with common sporting injuries. Also provide care and rehabilitation for Limb and spinal conditions, Rehabilitation for injury and recovering surgery, ACL Rehabilitation, Sports injuries, Strength & Conditioning Physiotherapy Programs, Return to Sport Programs, Running Assessments, Running Programs and Paediatric Sports Physiotherapy.
​Mediphysio Bondi Junction
Mediphysio is a company specialising in Physiotherapy clinics located in or near medical centres to provide a comprehensive approach to injury and rehab. Mediphysio treats all injuries from neck and back pain, to pre and post-surgery. Mediphysio has a comprehensive functional strengthening program and have connections to the local gyms where Mediphysio also run sessions with their patients if required. Mediphysio accepts private patients, Medicare, workers comp and CTP claims. 
HIPE Athletic
HIPE Athletic helps busy locals get & stay fit!​ Using effective, fun group programs – that deliver real results, at all levels of fitness. Inconsistent, demotivated, lacking results? Results based, proven high performance programs – for all levels of fitness.
The Lifestylist Sydney
Mental health issues treated with Holistic Counselling and complimentary holistic services in Monterey.  Associated member of HHAI Jacqueline Yates HH Dip (H.C) is an Accredited and experienced Health Practitioner for over seven year now, in the community of Bayside. Formal Counselling sessions are two hours and incorporate Reiki Healing at the end of her therapeutic treatment. This a non-medicated treatment and support service for illness and conditions. Accelerated sessions to promote strategy, support, self-regulation and deep healing."