Number 1 Sydney Clinical Nutritionist
Accredited Sydney Clinical Nutritionist Consultations: Transform Your Health & Wellbeing Forever
Achieve Optimal Health With Expert Clinical Nutrition Guidance & Coaching With Sydney Clinical Nutritionist Jake Biggs
Your Path To Optimal Wellness Begins Here
Welcome to Nutrition Longevity with Jake Biggs, your trusted partner on the path to optimal health and wellness. As a dedicated and accredited Clinical Nutritionist in Sydney, Jake is deeply committed to providing you with expert guidance and personalised nutrition consultations that will empower you to reclaim your health and well-being.
About Jake Biggs - Your Sydney Clinical Nutritionist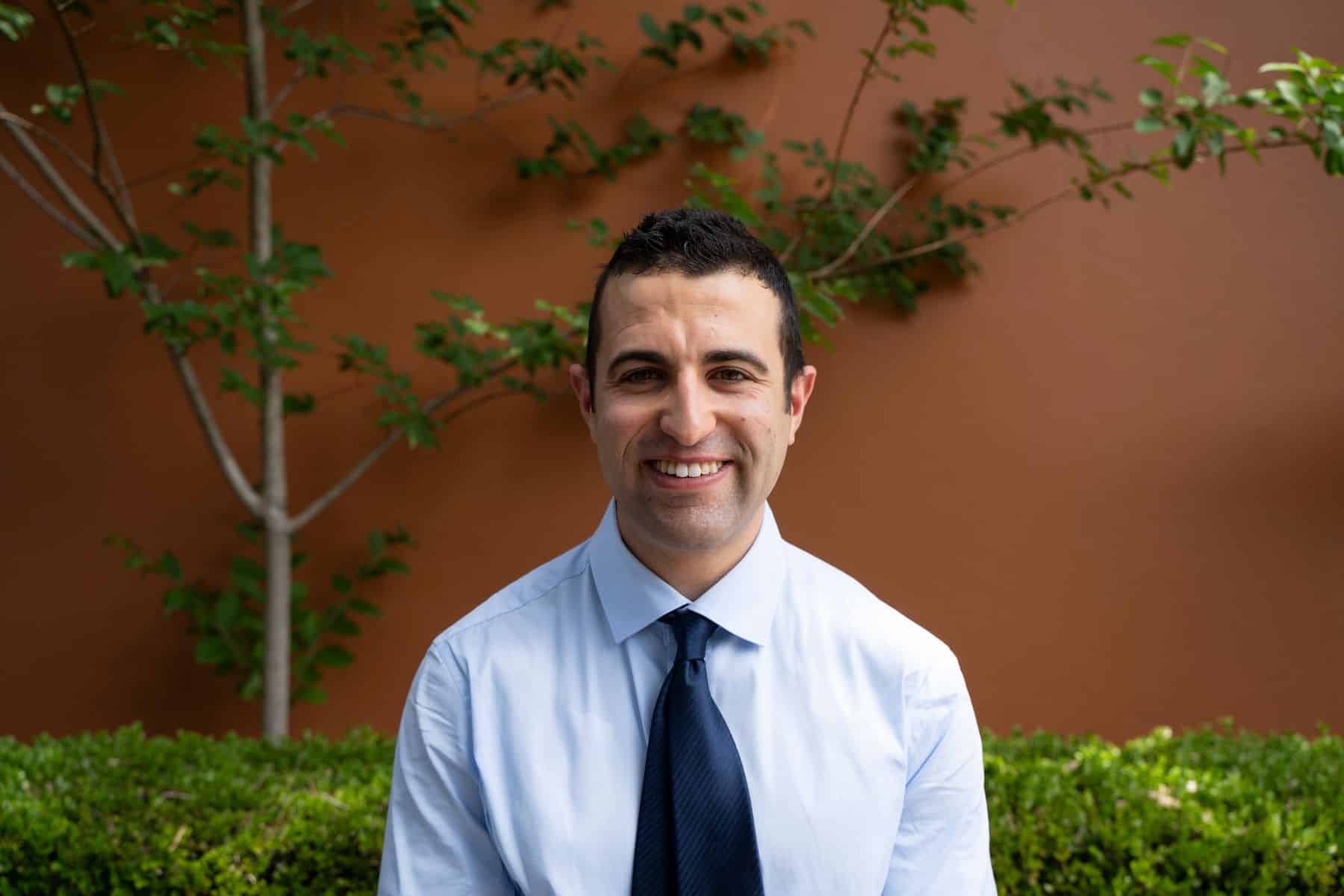 Accredited Expertise in Clinical Nutrition
Jake Biggs, your accredited clinical nutritionist (Bachelor of Health Science, Nutritional & Dietetic Medicine, graduating with high distinction honors) brings a wealth of experience and expertise in clinical nutrition to the table. As the leading clinical nutritionist in Sydney, Jake has honed his skills to address a wide spectrum of health concerns, from weight management and dietary planning to chronic and lifestyle-related conditions.
Jake's professional journey as a Clinical Nutritionist has equipped him with the knowledge and practical know-how to guide you on your unique health and nutrition journey. Jake stays up-to-date with the latest developments in the field, ensuring that you receive the most effective and evidence-based nutrition guidance and coaching.
Sydney Clinical Nutritionist Jake Biggs Key Areas Of Expertise
You Identify Your Goals & Leading Sydney Clinical Nutritionist Jake Biggs Coaches You To Achieve It!
Nutrition education
Sustainable weight loss & fat loss
Men's health (Erectile dysfunction, male baldness)
Women's health (Menopause, endometriosis, menstruation, fertility, pregnancy)
Gut Health (IBS, SIBO, Gut Dysbiosis, Constipation, heart burn, nausea, diarrhoea, flatulence, bloating, abdominal pain and distension
Food intolerances
Healthy weight gain
Energy & wellbeing
Healthy eating strategies
Disability nutritional intervention
Eliminating food cravings
Special nutrient needs of older adults
Nutrition for toddlers, children and teenagers (fussy eating, puberty, food aversions, abnormal eating behaviours, malnutrition)
Chronic disease nutritional intervention (Eg: high cholesterol, hypertension, osteoporosis, osteoarthritis, obesity, cardiovascular disease)
Skin issues (acne, eczema)
Immune health
Mental health (anxiety, depression, obsessive compulsive disorder)
Sexual Health
Sleep issues (insomnia, sleep apnoea)
Stress management
Obesity
Why Choose Sydney Clinical Nutritionist Jake Biggs?
Proven Results: Jake's clients have experienced remarkable improvements in their health, energy levels, and overall well-being. Jake measures success through the transformative stories of his satisfied clients.
Science-Based Approach: Jake prides himself on staying updated with the latest clinical nutrition research and evidence. Jake's recommendations are rooted in science, ensuring the best possible outcomes for your health.
Personalised Attention: You're not just a name to Jake. At Nutrition Longevity with Jake Biggs, Jake's treats each client as a unique individual with distinct needs. Your journey with Jake will be tailored to your goals, preferences, and concerns.
Convenient Location: Jake's clinic is centrally located in Bondi Junction, making it accessible for those residing in Sydney's Eastern Suburbs and beyond. Jake also offers zoom consultations to cater for a global audience and clients that prefer an online format. The ease of reaching Jake ensures that your path to better health is smooth and convenient.
Jake Biggs: Your Leading Sydney Clinical Nutritionist
Jake understands that trust is essential when choosing a clinical nutritionist. Don't just take Jake's word for it; read what Jake clients have to say about their life changing experiences with Jake Biggs and Nutrition Longevity. Jake's client success stories are a testament to Jake's commitment to his clients reaching their optimal health and well-being to lead a happy, healthy and amazing life.
"Jake has truly changed my health and life that I never thought was possible. He is truly exceptional, and I am so grateful that I was introduced to Jake for nutrition advice".
Kerri-Lynn, 35
"Jake Biggs is an outstanding clinical nutritionist and nutrition coach in Bondi Junction, Sydney. I can't recommend Jake enough for all that he has done for me. I have been with Jake now for 9 months and the results have simply been phenomenal. I haven't felt this energised for such a long time, and it is all thanks to Jake and the amazing work he has done for me".
Dan, 60
"Jake is an exceptional clinical nutritionist and nutrition coach at Bondi Junction. It has completely changed my health and my life that I thought was not possible. I've seen Jake for 5 months now and he is a clear nutrition expert and I can only say amazing words about Jake".
Lucas, 34
"Jake is quite simply an outstanding, best in class clinical nutritionist. Words don't do justice of his professionalism, expertise and knowledge. I have worked with Jake now for 6 months and the results have been unbelievable".
Elliot, 34
"I highly recommend Jake Biggs as a clinical nutritionist and nutrition coach in Bondi Junction. He is an amazing person who is warm, empathetic, knowledgeable, supportive and super relatable. His treatment plans are incredibly detailed but also doable. Can only say incredible words about Jake!"
Nikki, 36
"Jake is an inspiration and has improved my health and well-being so much. He truly practices what he preaches and embodies the practices, lifestyle and mindset that he teaches. I have benefitted so much from his example, his passion and his easy going nature that makes nutrition fun. He is so knowledgeable about health, nutrition and exercise that I have renewed motivation for self care. I highly value and trust his guidance".
Natasha, 28
"Jake is an outstanding clinical nutritionist. His nutrition expertise is simply remarkable and he has helped me so much. Jake has completely turned my health around in only 6 months with working together. I can't recommend Jake enough to anybody looking to improve there health and there nutrition. Jake has been a life saver for me. Thanks so much again Jake".
Max, 25
"Jake is an outstanding clinical nutritionist and has improved my health so much. I have seen Jake for 6 months and the results have been simply astonishing. I haven't felt this energetic in years as well as my cognitive function is now through the roof. I highly recommend Jake to anybody who wants to improve the health and well-being. Thanks so much again Jake for all your amazing work that you have done for me. I am so grateful."
Fatih, 34
Jake Biggs's Consultative Approach As An Expert Clinical Nutritionist
Jake Biggs, the maestro of clinical nutrition, is renowned for his consultative approach that feels less like a traditional nutrition session and more like a lively chat with a wellness-savvy friend.
Picture this: you walk into Jake's office, and instead of a stern lecture about strict diets, you're greeted with a warm smile and maybe a witty remark about the latest health fads. Jake has an uncanny ability to infuse humor into his consultations, turning what could be a daunting experience into a delightful journey towards better health.
What sets Jake apart is his commitment to personalisation. He recognises that each individual is on a unique path, and there's no one-size-fits-all solution to nutrition. Rather than imposing a rigid diet plan, Jake takes the time to understand where you are in your wellness journey. Are you a kale enthusiast or a carb connoisseur? Jake meets you at your dietary doorstep and crafts a plan that aligns with your preferences and lifestyle.
Working with Jake is not just about achieving nutritional goals; it's about creating a partnership that fosters a sense of camaraderie. He seamlessly weaves together nutrition advice, personal goals, and a clear direction, ensuring that the path to better health is not only achievable but also enjoyable. With Jake, you're not just a client; you're a collaborator in a journey sprinkled with laughter, personalised guidance, and a genuine commitment to your well-being. So, if you're ready to embrace a nutrition plan that's as unique as you are, Jake Biggs is your go-to guy for a consultation that's not only effective but also a whole lot of fun.
Sydney Clinical Nutritionist Jake Biggs's Approach To Clinical Nutrition
Jake is dedicated to delivering a comprehensive approach to health and well-being, recognising that individualized nutrition consultations are just one facet of a person's overall health journey. While his expertise in nutrition is unquestionable, Jake as a Sydney clinical nutritionist firmly believes that true health is built upon a foundation of four essential pillars:
Nutrition, exercise, stress management, and sleep.
These pillars work in synergy to create a holistic view of health, ensuring that no single element is isolated in its importance.
First and foremost, Jake's individualised nutrition consultations are a cornerstone of his approach. He delves deeply into each client's unique dietary needs, preferences, and goals, crafting detailed treatment plans that address both short-term concerns and long-term objectives. These plans are meticulously tailored to suit each individual, taking into account dietary restrictions, allergies, and cultural considerations.
Jake's dedication to precision ensures that clients receive the most effective and personalised nutritional guidance.
However, Jake understands that nutrition alone does not constitute holistic health. To truly flourish, one must also embrace regular exercise as an integral part of their routine. Jake assists clients in developing exercise regimens that align with their goals, whether it be weight management, improved cardiovascular health, or muscle strength. He tailors these routines to match individual fitness levels and preferences, ensuring a realistic and sustainable approach to physical well-being.
Stress management is another critical aspect of Jake's holistic view of health. He recognises that stress can have profound effects on both physical and mental health. Jake guides clients in identifying stressors in their lives and provides practical strategies for mitigating them. This could include mindfulness techniques, relaxation exercises, or time management strategies, all designed to foster a more harmonious and balanced life.
Finally, Jake underscores the importance of quality sleep in the pursuit of overall health. He educates clients about the significance of a good night's rest in promoting physical and mental rejuvenation. For those struggling with sleep-related issues, Jake offers guidance on sleep hygiene practices, creating an optimal sleep environment, and developing healthy sleep habits.
Jake's approach as a Sydney clinical nutritionist to health is a comprehensive, holistic one, centered around the four essential pillars of nutrition, exercise, stress management, and sleep. His commitment to detailed treatment plans, rooted in individual needs and goals, ensures that his clients receive the highest level of care. By addressing every facet of well-being, Jake empowers his clients to achieve a more balanced and vibrant life, reflecting his belief that true health is more than the sum of its parts.
Sydney Clinical Nutritionist Jake Biggs Nutrition Consultations To Transform Your Health
Initial Consultation & Treatment Plan
In order for Jake to get to the bottom of your health concerns and provide you with the most effective and personalised nutritional and lifestyle plan, he needs to comprehensively understand you and your body. This is achieved through extensive questioning about your current health complaints, medical and family history, lifestyle and dietary habits with a strong focus on your short and long term health and wellbeing goals. 
Be prepared for lots of questions! Using this information, he will analyse the areas that are out of balance and develop an extensive individualised treatment plan. As Jake is a nutrition coach, his role is to empower his clients to become their own nutrition experts. His initial treatment plan is 8-12 pages and sometimes longer! Jake will together with you formulate your short and long term goals to form the basis of your personalised plan. Your plan is specifically catered for you to ensure you reach your health goals.
Private health care rebates available for Australian residents.
60 minutes – $200.00 + GST AUD
Subsequent Consultations & Treatment Plan
Everything in regard to review, assessing and monitoring your progress! More importantly, Jake will be making sure that you are making progress and are aligned with the timeframe for your short and long term health and wellbeing goals. Jake has the motto "what gets measured, gets managed". Jake will be collecting with you essential data to monitor your progress. Jake will assess how your treatment plan is progressing and what tweaks he needs to make together with you. 
Any testing will also be analysed and interpreted for your new treatment plan. The questions will keep rolling on! The focus on follow up consultations is continuing to ensure that you are continuing to make progress towards your health goals and providing ongoing nutritional education. Jake will continually assess your subjective and objective data to make certain that you are progressing in your health and wellbeing.
Private health care rebates available for Australian residents.
30 minutes – $100.00 +GST AUD
Location: Accessible Clinical Nutrition Consulting in Sydney
Clinical Nutritionist Near Me
Sydney clinical nutritionist Jake Biggs offers face to face clinical nutrition consultatations opposite Westfield Bondi Junction in Bondi Junction, Sydney. With flexible scheduling and virtual consultation options, accessing top-tier clinical nutrition advice has never been easier.
Begin Your Journey To Optimal Health Today
Book your consultation today with the leading Sydney clinical nutritionist Jake Biggs, to schedule your comprehensive consultation to elevate your health and achieve the health goals that you want to achieve. Embark on a transformative journey towards achieving peak health and longevity with the guidance of a trusted accredited clinical nutrition professional by your side.
Nutrition Longevity With Jake Biggs - Clinical Nutritionist Private Practice Location
Jake Biggs as a Sydney clinical nutritionist and sports nutritionist practices from his private nutrition clinic which is located in the heart of Bondi Junction, Sydney. Access and convenience to his clinic is seamless.
Train/Bus: Jake's clinic is a 2 minute walk from the Bondi Junction train station and bus depot. The train to catch will be on the T4 Eastern Suburbs & Illawarra Line. The Bus depot destination will be the Bondi Junction interchange. 
Car: Jake's clinic is directly located opposite Westfield Bondi Junction Shopping Centre that offers 2 hours free parking. No parking fees!
Jake offers online consultations as well as in home visits for nutrition consultations.