The Corporate Nutrition Expert
Corporate Nutrition: Transform Your Employees Health To Accelerate Your Profitability
Creating Happy, Healthy & Energetic Teams To Flourish In Your Workplace
Nutrition Longevity With Jake Biggs: Turbocharge Your Corporate Wellness
Elevate Your Corporate Culture with Expert Corporate Nutrition Guidance from Jake Biggs
Welcome to Nutrition Longevity with Jake Biggs, where holistic health meets corporate excellence. As a seasoned Corporate Nutrition Expert, Jake Biggs is dedicated to transforming workplaces into hubs of energy, vitality and productivity. Discover the power of optimal nutrition with Jake's comprehensive corporate nutrition services, tailored to enhance not just the well-being of your employees but also the longevity of your business. Conducted face to face at your organisation headquarters or on an online format.
Jake Biggs: Corporate Nutrition Expert Trusted By Australian Leading Organisations​
Jake's Corporate Nutrition Services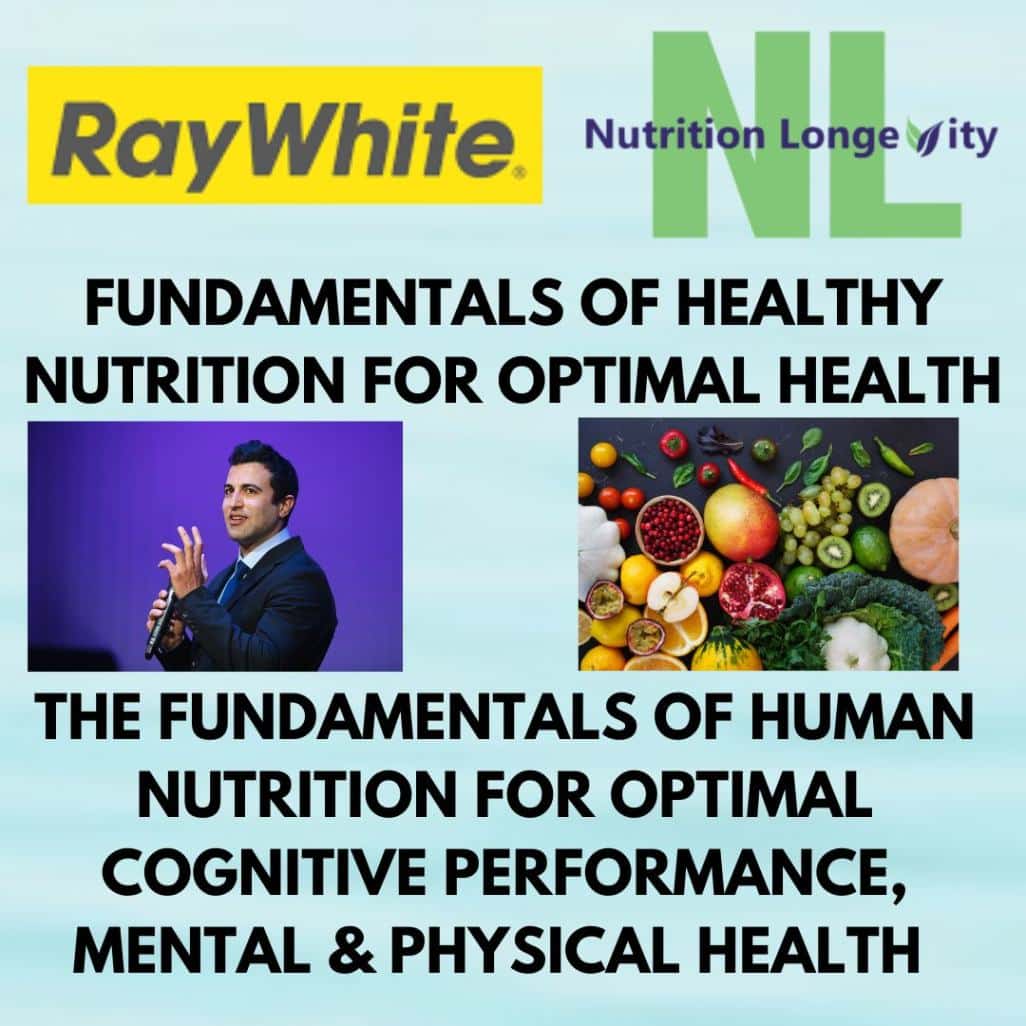 Personalised Nutrition Seminars
Fuelling Success: Tailored Nutrition Seminars for Employee Wellness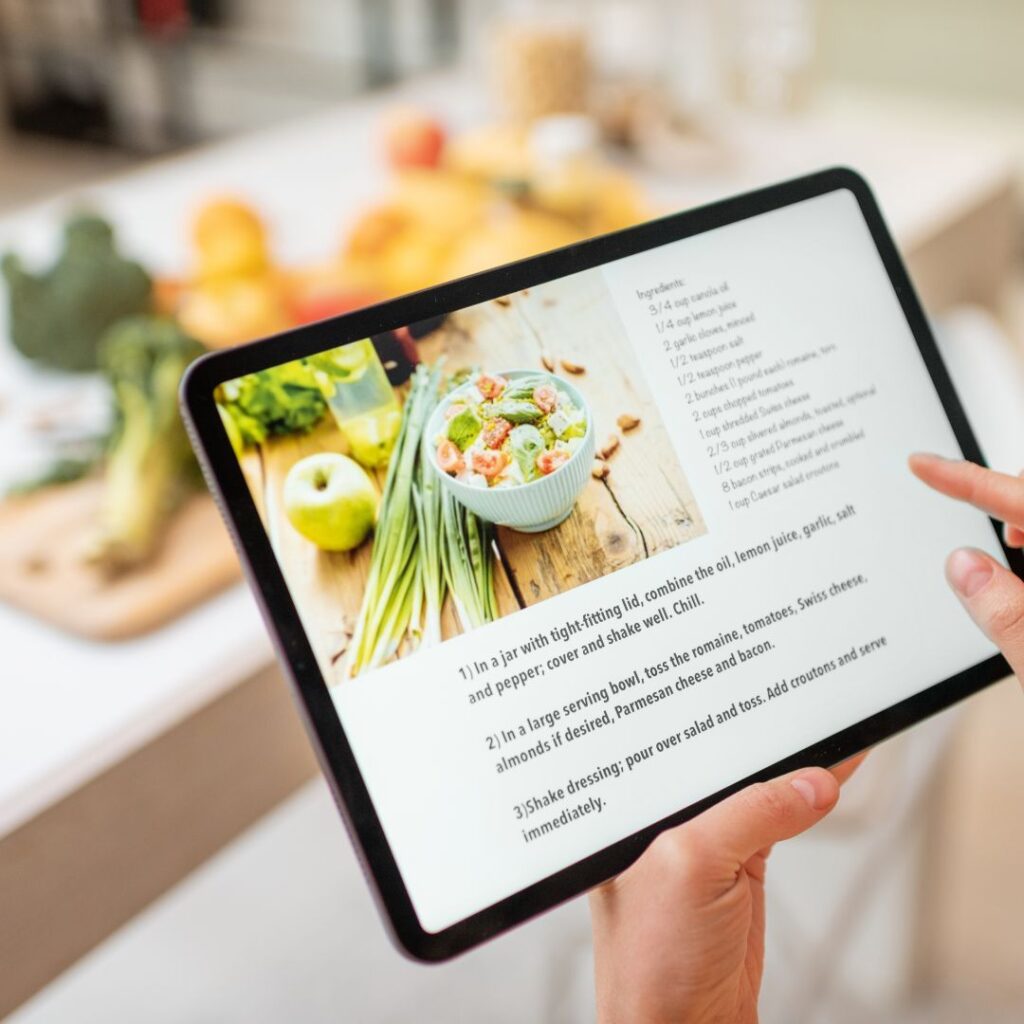 Menu Recipe Review & Development
Precision-Perfected Menus through Expert Recipe Review & Development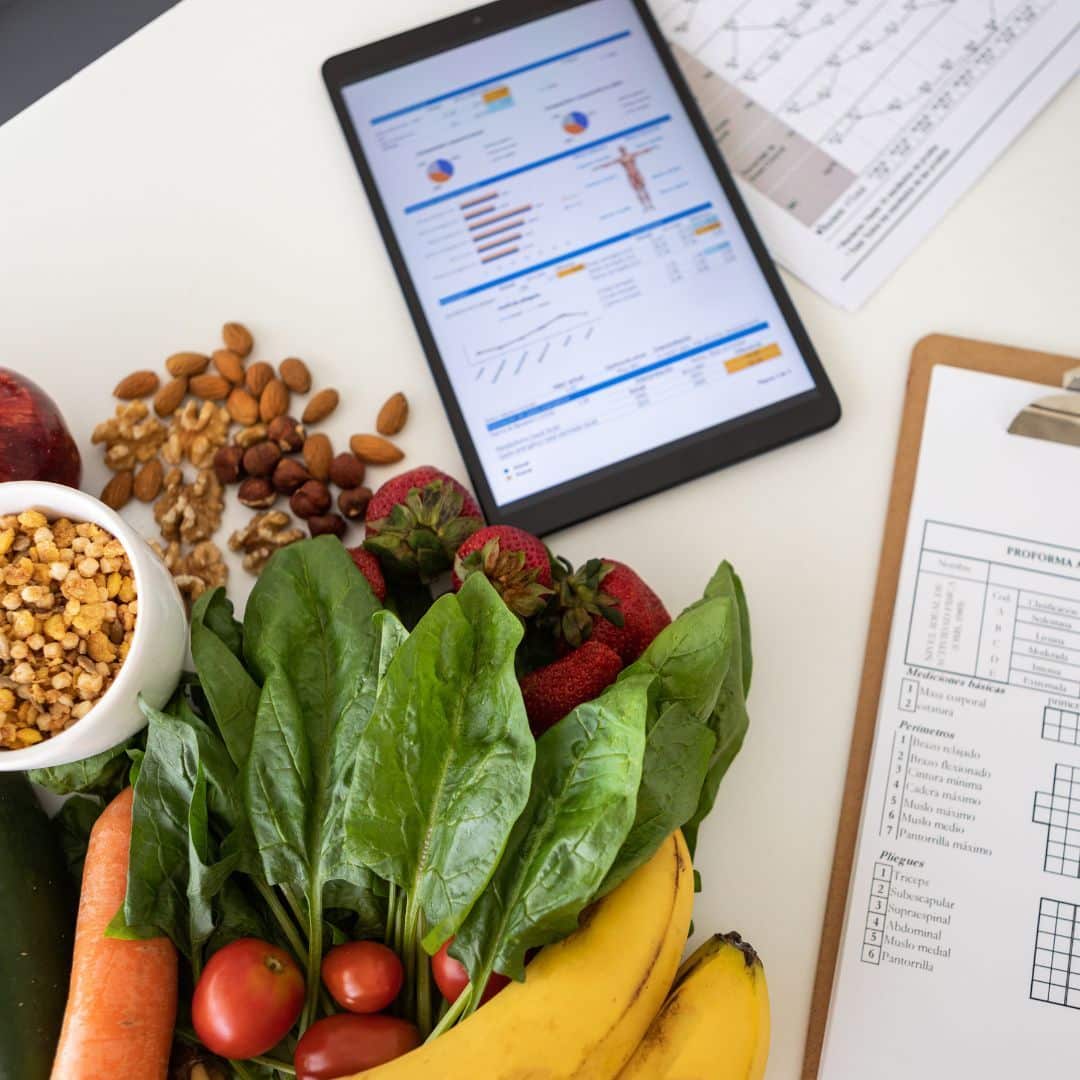 Employee Nutrition Program
Your Employees Becoming Their Own Nutrition Experts For Optimal Health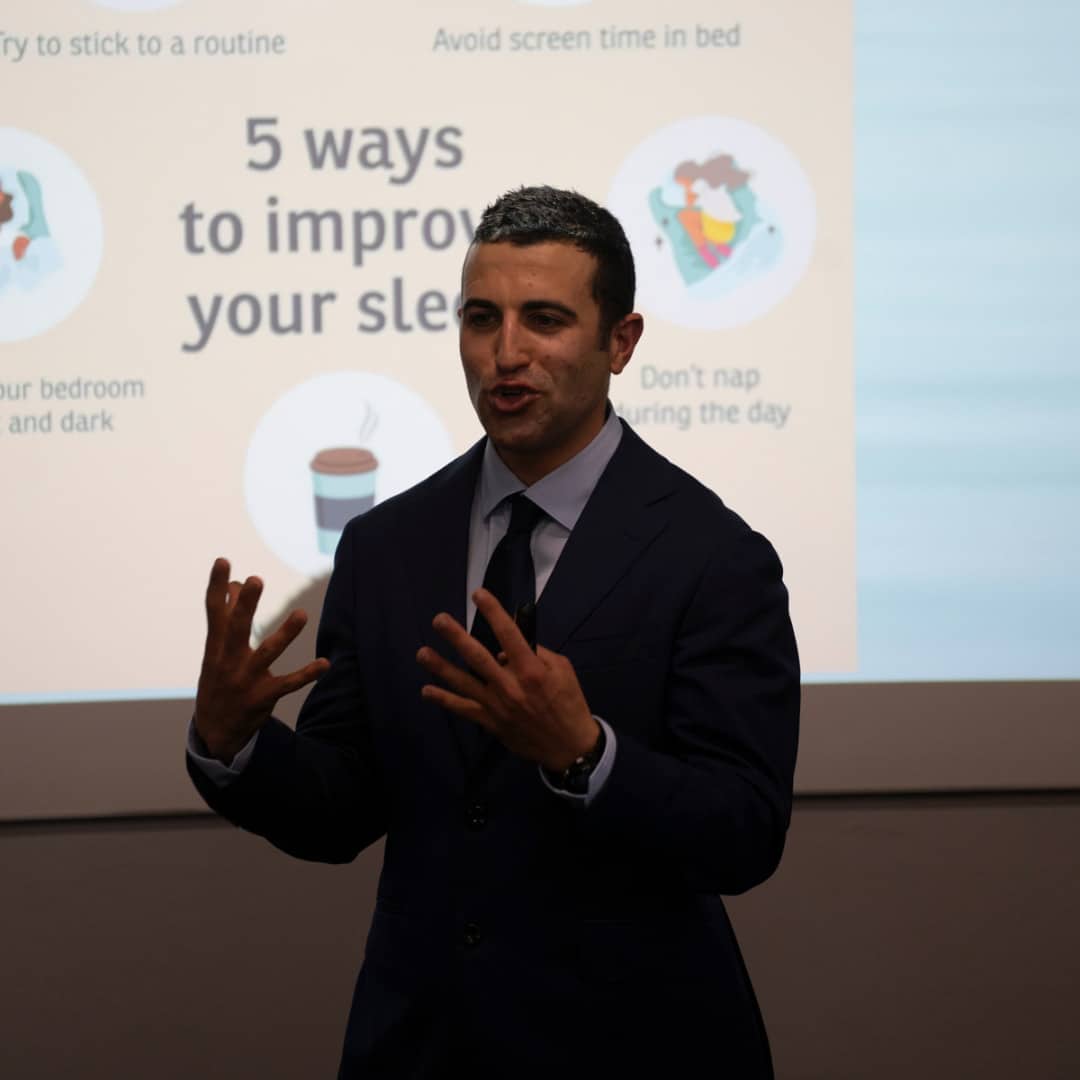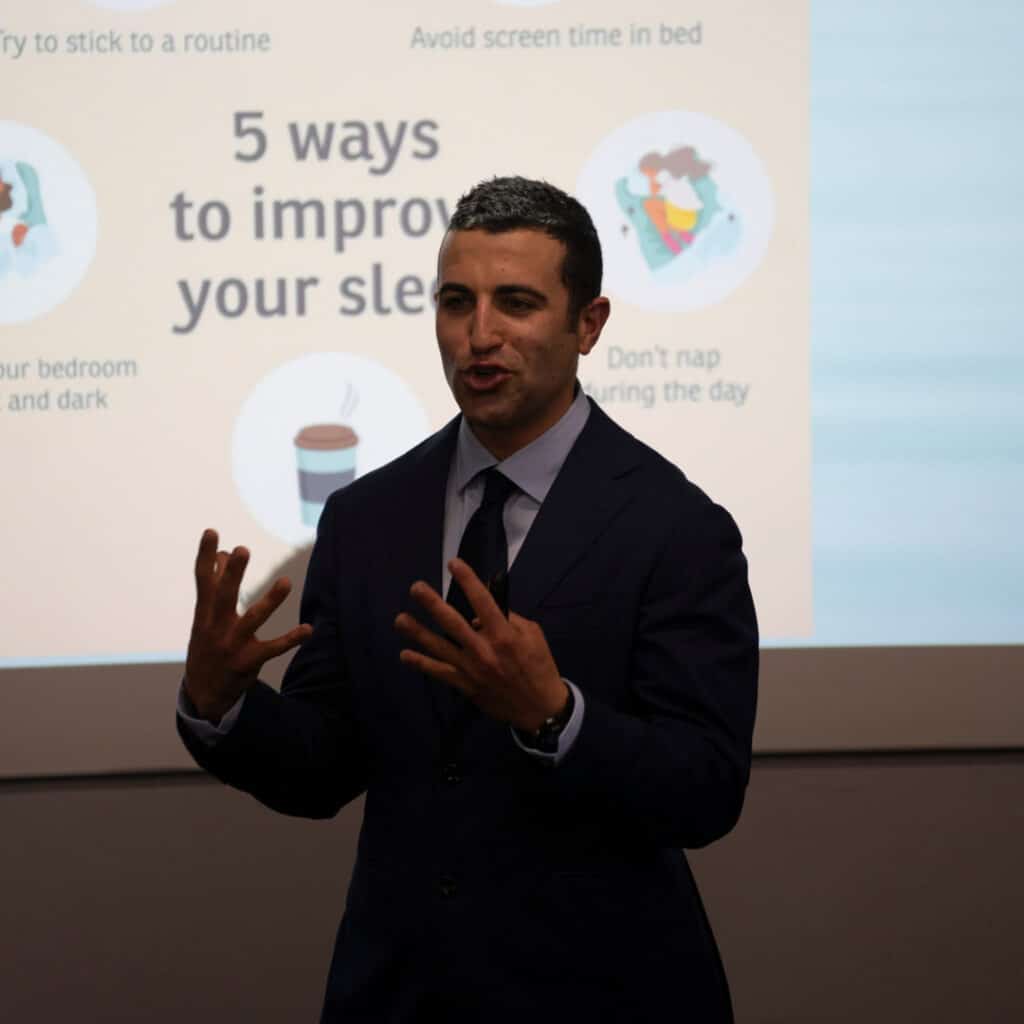 Employee Wellness Transformation
The Secret 4 Week Formula For Your Employees To Reach Peak Health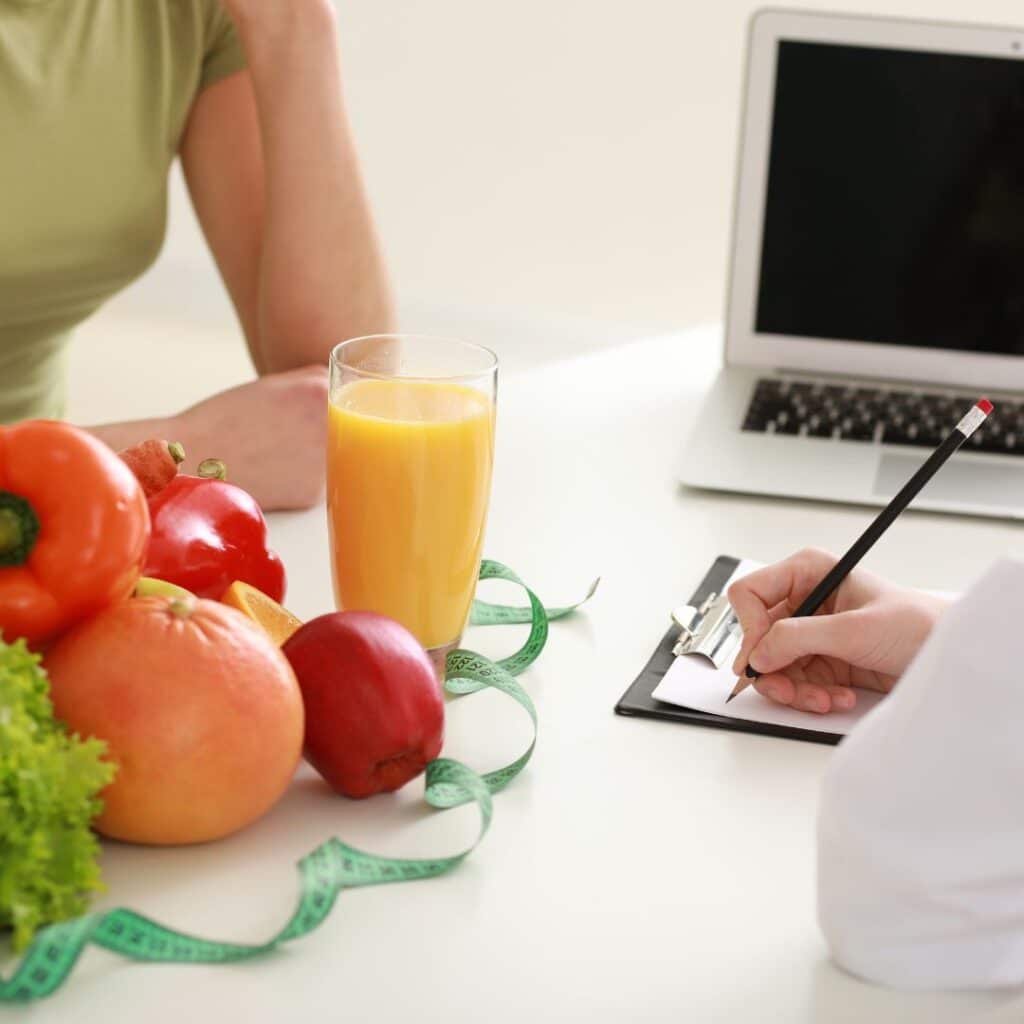 1:1 Employee Consultations
Optimising Your Employees Health Through Personalised Treatment Plans
Corporate Cooking Classes
Meticulously Healthy Nutritious Meals With Nutrition Education!
Corporate Nutrition Client Testimonials: Jake Biggs Is The Leading Corporate Nutrition Expert
"Jake performed a 1 hour nutrition seminar for our team on the 'Fundamentals of Nutrition for Optimal Health, Wellness, Cognitive Performance & Longevity'. The seminar was outstanding, and it provided nutrition, dietary and hydration requirements we all need for optimal health. We asked Jake many nutrition related questions and there was no question he was unable to answer. Jake made for us a detailed recipe and information booklet to give guidance on nutritious meals that we should be enjoying everyday. Thank you so much Jake. I highly recommend Jake to any business, company or conference that is seeking an expert nutrition speaker".
Bruce Kluk, Managing Director, Principal Edge Financial Services
"Jake was a nutrition speaker at our Health, Wellness and Fitness Expo on Sunday, 6th August, 2022. He presented outstandingly well as a speaker and was a delight to deal with. He was very polite to our AV staff and the audience members really enjoyed Jake's presentation. Jake has an inspirational health journey to the speaker he is today and I would highly recommend Jake to any business, company, conference or event that is looking for a nutrition speaker. He is not only highly qualified as a clinical nutritionist but a great speaker as well. Jake was really fantastic and I can't recommend enough. Thanks so much Jake".
Deborah Bilson, CEO/Founder, Health Wellness Fitness Expo
"Jake addressed the Rotary Club Of Kings Cross on the connection between nutrition and cognitive performance. Jake is an excellet presenter. His in depth knowledge on the fundamentals of human nutrition for optimal health, vitality and longevity was very well received. Jake can simplify complex data. Simplicity is a powerful force, and Jake demonstrated the ability to simplify complexity and make it relevant to listeners. Everyone left the presentation with extensive evidence based knowledge  of how good nutrition can optimise cognitive performance and wellness. We also had an extensive Q & A. Jake answered every question in amazing detail. I highly recommend Jake to any business or company. He is a tremendous knowledge and wellness resource". 
Thomas Delisi, Club President, Kings Cross Rotary Club
"Jake came to our office for a 1 hour session on nutrition. We left the session with a world of information and there was no question too hard for him! The information was clear and concise and I would have no hesitation in recommending him to other businesses and companies".
Sophie Eaton, Executive Assistant, Ray White Double Bay
"Jake performed a nutrition presentation for Principal Edge Financial Services on the 'Fundamentals of Nutrition for Optimal Health, Wellness, Cognitive Performance & Longevity'. The entire team really enjoyed it. It was highly informative as well as entertaining. Jake was warm, friendly and also highly personable. He is very well experienced in nutrition. He was able to present interesting facts and stats but also able to communicate to the team to their knowledge level which made the presentation more enjoyable. 
Jake presented really well and was able to speak at the audience level. He answered all questions with confidence and made the presentation highly interactive and enjoyable. The presentation was relevant and Jake gave great ideas that we can use on a day to day basis. I would highly recommend Jake to other companies or businesses". 
Dean Wainer, General Manager, Principal Edge Financial Services
"Jake performed a nutrition seminar for our members at Active Seniors and did an excellent job. He was informative and engaging and the members really enjoyed the presentation. He is extremely professional, dedicated and passionate about helping people through better nutrition".
Taylor Harrison, Managing Director, Active Seniors
"Jake is incredibly knowledgeable, articulate and passionate about nutrition. Jake did a presentation for the fitness trainers and clients in our company. Everyone walked away with a clearer understanding of nutrition. I really respect Jake's evidence based approach, especially in a industry that is known for ignoring the science in exchange for clickbait or fad diets. Can highly recommend Jake!"
Barton Tanner, Founder & Director, FEAT Fitness
"Jake's presentation to our business was very interested and well receieved by our team. We all enjoyed the interactive session that was the talk of the office for the next few weeks. His knowledge in the field of nutrition is simply outstanding and the way that Jake presented this was perfectly suited to our team. I personally gained some valuable insights on my personal habits, certainly thought provoking. Jake is engaging and well presented and I would happily endorse him for future sessions with any business, company or conference. Thanks again Jake".
Dwayne Fernandes, Financial Adviser, Principal Edge Financial Services
"Jake came in to give us a talk about nutrition and sleep and the link between the two. As someone who already takes there nutrition and sleep patterns quite seriously, I went into the presentation with skepticism. When I walked out I was thrilled, the presentation covered topics I didn't know, expanded on some I didn't fully understand and was all presented in a way that was easy to digest. The entire presentation was short, sharp and concise. Would definitely recommend Jake to any business or company.
Andrew John, Sales Executive, Ray White Double Bay
"Thank you Jake for a lively, informative and thought provoking session to our staff. I think it is fair to say we all learned something! I found your presentation to be articulate with sufficient depth to keep everyone engaged. Thank you also for busting some myths and recipes to kick start our plans. I highly recommend Jake as a nutrition speaker to any business, company or organisation. He was fantastic!".
Lex Goldsmith, Senior Planning Analyst, Principal Edge Financial Services
Corporate Nutrition: The Essential Need To Prioritise Your Employees Nutrition & Hydration Intake To Achieve Your Short & Long Term Business Goals & Objectives
Why Corporate Nutrition Is Critical For Employee Performance
How Does Corporate Nutrition Wellness Initatives Boost Business Profitability?
• Reduced sick leave
• Improved business image
• Reduced absenteeism
• Reduced staff turnover
• Increased revenue
• Enhanced employee work performance
• Improved physical and mental health & wellbeing
• Short term business goals accelerated
• Long term business goals and objectives accelerated
• Teams motivated to thrive
• Improved productivity
• Improved efficiency
• Improved mindset
• Increased energy Levels
• Reduced fatigue
• Enhanced cognitive performance
• Healthier stress management